Fill out our request form. We'll make your apartment locator search as stress-free as possible and most likely save you money on your rent. The more information you provide the better we can do our job. Our services are always FREE and we guarantee the Best Service to help you in your next apartment rental in Houston.
OUR HOUSTON APARTMENT LOCATOR SERVICE IS ALL ABOUT YOU. HERE AT HOUSTON BROKEN LEASES SECOND CHANCE APARTMENTS ARE OUR SPECIALTY
Houston Apartment for You is the leading Houston apartment locator for identifying the right type of apartment to rent to suit your lifestyle. With over 20 years of experience in locating Houston apartments in the greater Houston, Texas area, our experienced sales agents can match you to the apartment that fits YOU!
BAD CREDIT | NO CREDIT | EVICTIONS | FORECLOSURES - ALL ACCEPTED!
Please fill out the Houston Apartment Locator information form and we'll send a guaranteed response with the available apartments/units that best fits your needs! Our services are free. You are guaranteed a highly experienced and professional Houston Apartment Locator will be in contact with you as soon as possible.
Your assigned apartment locator knows where the BEST DEALS are for apartments and for all Houston area rentals. We know how to SAVE you time AND money – and our services are absolutely FREE!!! LET US BE YOUR APARTMENT LOCATOR!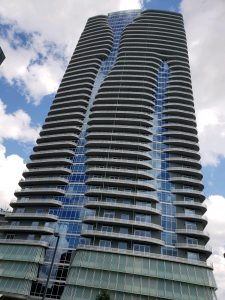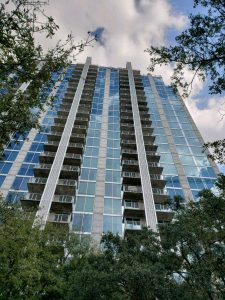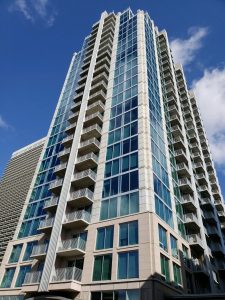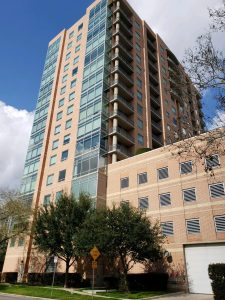 HERE'S WHAT WILL HAPPEN WHEN YOU GET STARTED:
Houston Broken Leases Apartment Finders for You!
It's heartbreaking to go through an eviction and Houston Broken Leases understands the trouble you've been through. When you start to look for a new home or apartment that requires no background check, the task seems insurmountable. Don't give up hope, we have resources to help you find an apartment even if you have bad credit, or you have been through an eviction.
It's possible you lost your job, or you had extreme medical bills add up and kick your bank account into the negative. Everyone has gone through bad times, you are not alone. With Houston Broken Leases, we have a team of professionals designed to provide exemplary home-finding services even when your life has not been perfect.
Our team will treat you with respect. We aren't here to judge, evictions can happen when you have a rough patch and when it's time to get into your next place the experience can be very different if you choose to sign up and work with us.
Even when your credit scores dip very low, an apartment is possible. In Houston, we are partnered with a broad network of apartment owners so you don't have to pay anything for our apartment-finding services. We have apartments you can rent in Midtown Houston, The Woodlands, in Katy, in Humble, in West Houston, Galleria, close to the Medical Center and beyond.
It doesn't have to be impossible. Once you receive an eviction, the paper is taped to the door and you most likely had to move out in a rush. Your things may be in storage or with friends. We understand. It's time to get back on your feet. You just might need help so you don't have to call dozens and dozens of apartment owners and landlords, explaining why they should allow you to lease with bad credit or an eviction on your record, or possibly, both.
You might have been thinking you couldn't even rent an apartment again, but we have a detailed database and relationships with apartments that accept evictions near you. Our Texas network also includes Dallas, so if you've been thinking about re-locating, we have resources for you.
As you are preparing to rent, you might want to study all of the Houston neighborhoods and get to know the benefits of each one. If you have children, you might want to review the school districts in the various neighborhoods and that will help you match with an apartment that best suits your family's needs.
Apartment Accepting Criminal Backgrounds
Houston Broken Leases also helps people find apartments accepting all sorts of criminal backgrounds including misdemeanors, felonies, and those who have been placed on deferred adjudication. Over the years we have developed relationships with apartments willing to accept applicants with past criminal records. It's just another part of our job. We have helped hundreds of people with criminal backgrounds including felonies find apartments willing to accept their applications. We are not here to pre-judge anyone with a criminal past or record. We will only need the details of the criminal background so we can provide you the apartments willing to accept your application We are only here to offer them opportunities to become productive members of society. The first step is finding nearby apartments that will accept their criminal records. If you were placed on deferred adjudication and had your record expunged, then you'll will be provided even more apartments that will accept your application.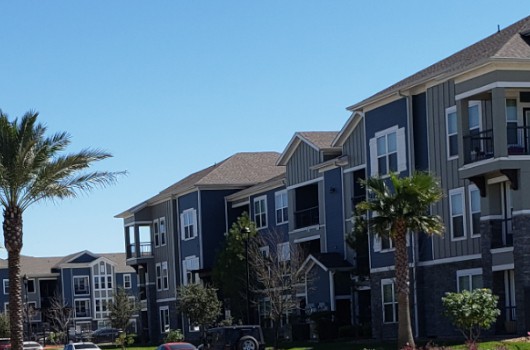 How Can You Locate an Apartment Near You Even with Bad Credit
Not every landlord will check your credit score, but many apartment owners advertise that a credit check is required. You might believe that you can't even get into a new lease once you have a broken lease. This isn't true. Not in every case, but for many with broken leases, we can identify an apartment that you could find near you.
Perhaps you are just about to lose your place and the eviction isn't final, but it's time for you to find an apartment quickly. Fill out our form today and we will begin the process of identifying bad credit apartments for rent in the community of your choice.
Sometimes the place you are living in isn't the best place for your family or your health. An eviction can happen for all kinds of reasons. Luckily, your past does not equal your future.
We're here to help you get back on your feet, and we know that you might have obstacles for renting that you perhaps thought you couldn't overcome. Homes for rent with bad credit are available in Houston TX, and we are the right place to go to help you find your next home.
Find Bad Credit Apartments for Rent Near You in Houston
The pain is now gone from trying to find bad credit apartments for rent, and apartments that accept evictions. The eviction doesn't mean you cannot ever rent again. We have identified apartments that do not run credit checks, and we are partnered with landlords who are willing to have a second chance lease for tenants in Houston neighborhoods.
You will need to know how many bedrooms and baths you require, and how much rent you can afford each month. This apartment finder for bad credit apartments is a tool designed just for you, because second chances in life mean so much.
Our team of experts will match your needs with apartments available in communities you desire. Of course it's not always guaranteed, because some won't accept your dog or cat, or possibly have a limit on family size per number of bedrooms and baths available. So you will need to tell us how many adults you will have living in the apartment, and how many beds and baths you would like, so we can best make a match with an apartment that will work with you even if you have a broken lease in your background.
Make An Apartment Finder Wish List
Of course, first on your list might be "find an apartment that works with broken leases" or "find me an apartment that accepts bad credit," or "find me an apartment that will be OK with my eviction history."
Surprisingly it is easier to match you with an apartment if you create an actual wish-list beyond just "will they accept me as a tenant."
Make a list that might include:
Square feet (minimum size of the apartment)
Pets or no pets
What school district the home feeds to in Houston including the neighborhoods around it like Humble, Midtown Houston, The Woodlands, in Katy, in Humble, in West Houston, Galleria, close to the Medical Center and beyond.
How many baths your family needs. If you know that a one-bathroom apartment will be impossible, ask for two bathrooms. You may end up settling for less than you request, but you should start off with a clear request so you can be matched most easily.
Proximity to your work (less commute makes for a happier daily lifestyle).
Proximity to other services like the library, food (grocery stores), public transportation, and more. If you need public transportation, get to know the routes in your desired neighborhood in Houston so you can figure out if you can walk to the bus from your apartment.
Landlords like to see that you would be a fit for the apartment, too. So for instance, let's say it is a five-bedroom home. A five-bedroom home landlord might prefer to rent to a family with three or four children, because they might think that tenant would stay longer than a single couple.
And the opposite is true. If a landlord is renting an apartment to a family of four, and it's a one-bedroom apartment, he or she may fear that the tenant will grow out of that apartment too quickly.
Apartment finders in Houston will take care of this for you. We will seek to match you with bad credit apartments or apartments that accept people even if you have gone through an eviction.
It's not that you will be able to choose every single desired quality in your next home, but if you can list it this will help with your own motivation to have more and be more in this next situation.
APartments Accepting Criminal Backgrounds
At Houston Broken Leases, we understand you need a second chance.
We have partnered with apartment owners who will give people with broken lease apartments in their past a second chance. A second chance is important in life. Not every situation is in your control, and you might have gotten into an eviction because of a lay off or a job change that wasn't expected. Other causes of eviction can be that you brought in dogs when no dogs were allowed, or you spent your money on health care instead of rent one month. Every situation is unique and we will treat you with respect as you get back on your feet.
For apartment-finding services in Houston, don't despair. It's time to let us help you get into your next place, despite the past situations that you might believe cast a shadow on your future. It's not that you are wrong, it's just that we have tools in place to help you get situated. If you are living with relatives or staying in a long-term hotel, an apartment will be much better for your peace of mind. We have different lengths of leases also.
We can't match every situation but we do have a good track record of finding apartments for people who have had a broken lease in the past. Maybe you went through a divorce, and your name was on your ex's lease. That can be a big problem. You can't control if your ex paid on time, and there your name goes dragging through the mud. A letter of explanation can go a long way towards helping you get into your next apartment with odd situations that can lead to broken leases and evictions on your records.
You also might want to consider getting a better job or asking for more money for the job you are doing. This can give you more ease and more choices in apartment-finding. You would be surprised what motivation can do for your employer. Maybe you have thought about having a job on the side, or starting a small business of your own on the side. This is probably a good time to expand your income base as you seek to get your ducks in a row for your next housing situation.
To start just fill out our form and we will contact you to begin the process of finding an apartment that matches your needs. It's never too late to start, even if you have a bad credit we have bad credit apartments lined up to accept tenants who need a second chance.