HOUSTON APARTMENTS EVICTIONS? LIVE IN GALVESTON COUNTY? WE CAN HELP!
For well over 20 years in and around Galveston County, Galveston Broken Leases has been regarded as the leading apartment locating service. Over the years, we have been able to successfully aid numerous renters find affordable places to live, and we can help you locate a reasonably-priced rental property regardless of how poor your credit or rental history!
There are over 291,000 people residing in Galveston County, Texas. Some of the more populated cities located in the county include; Kemah, Bayou Vista, Hitchcock, Clear Lake Shores, Santa Fe, Dickinson, Galveston, Jamaica Beach, Friendswood, La Marque, Texas City and League City. Each of the cities and towns offer reasonably-priced apartments regardless of a person's crediting rating.
Just because you may have poor credit history or rental history, you can still get approved to rent an apartment or other rental property. Houston Apartment Locators in Galveston County has the resources and tools in place to help area residents locate the very best place to rent in Galveston County regardless of their credit. We help people get approved for all types and sizes of apartments, homes, condominiums. townhomes and other rental properties.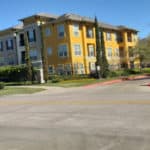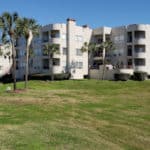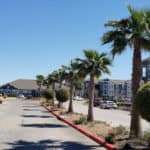 Fill out our request form. We'll make your apartment locator search as stress-free as possible and most likely save you money on your rent. The more information you provide the better we can do our job. Our services are always FREE and we guarantee the Best Service to help you in your next apartment rental in Houston.
WHAT CAN AFFECT THE APPROVAL PROCESS TO RENT AN APARTMENT OR OTHER RENTAL PROPERTY IN GALVESTON COUNTY?
When a landlord, management company or property owner is going through a potential renter's application to rent, they are looking for the obvious which includes' negative marks on a credit report and rental history to check for their credit worthiness. The types of negative marks they are looking for include:
Delinquency or Slow Pays
Low Credit Score or Low FICA Score
Apparent Bad Credit
Repossessions, Eviction, or Foreclosure
A Broken Lease in Galveston County
Any Landlord or Rental Debt Owed
When renting an apartment or other rental property, a person's credit score, credit history and/or rental history will probably affect the approval process for getting approved to rent an apartment. There are plenty of landlords who may not rent to a person who may have bad credit or something unsatisfactory showing up on their credit history. Galveston Broken Lease Locators in Texas has the resources available to easily be able to help renters locate a broken lease apartment no matter what negative mark may be appearing on their credit report.
INDIVIDUALS WITH BAD CREDIT - THE PROS TO HAVING A BROKEN LEASE APARTMENT IN GALVESTON COUNTY
Just because you may have bad credit and may find getting an apartment for people who have bad credit is the only option, it does not mean it has to be a bad thing. Instead look at it as a positive step in the right direction to getting your credit repaired. Starting over by repairing your credit will help to improve your credit score and history, so hopefully in the future you can get approved for other rental properties.
For anyone looking for a place to rent, it can be a very overwhelming and stressful process. Today because of the internet, searching for a place to live is much easier by using search terms like "broken lease apartments near me" or even "apartments for bad credit near me" online. The only downside is when searching online, you will probably produce tons of listings to sift through. Fortunately, there are professional apartment locating services located in Galveston County to help you with finding an apartment without the time and stress of searching yourself. Houston Broken Leases is highly regarded in the area as the leading apartment locating service offering free service.
Most landlords in Galveston County require a written leasing agreement to be signed by a tenant once approved to rent an apartment. A lease agreement is a written legal agreement a tenant signs between a landlord and a tenant highlighting the specific terms. Because a lease agreement is a legal document, it is a very good idea to thoroughly read it or have an attorney look it over before you sign it.
At times, some renters may encounter the unexpected and it may affect a tenant's lease agreement. A reason why a tenant may need to break their lease includes a job less, job transfer, a family or medical emergency, military deployment or some other unforeseen situation affecting the lease agreement.
Galveston County Broken Lease Locators has professional and experienced leasing agents and apartment locators having the skills required to help individuals find an affordable apartment regardless of poor credit history or rental history.
GALVESTON COUNTY EVICTION PROCESS:
An eviction case is a lawsuit brought to recover possession of a rental property. The landlord must present the tenant a written vacate notice before filing an eviction suit in Galveston County whether the lease was written or oral in nature. The most common notice to vacate form is a three (3) day notice. A 3-day notice to vacate is required when a tenant has non-payment of rent or a violation of the lease. The landlord or designated agent may deliver the notice or mail it.
The landlord must file for an eviction suit in the Justice of the Peace court within Galveston County or in whichever county the rented property is located. A suit for back rent may be combined with the eviction.
A Writ of Possession is filed once a landlord has won their eviction suit in Court, and the mandatory five (5)-day appeal period has already passed and if the other party is still residing in the premises.
IN NEED OF AN APARTMENT LOCATOR IN GALVESTON COUNTY WITH A PROVEN RECORD OF SUCCESS?
REGARDLESS AND EVEN IF YOU HAVE... POOR OR BAD CREDIT - NO CREDIT - AN EVICTION, BROKEN LEASE - FORECLOSURE - WE CAN HELP YOU FIND AN APARTMENT TO RENT!
Finding place to live and getting through the approval process can be stressful and overwhelming, but Galveston County Apartment Locators can help take the time and stress away by assisting you with finding a suitable place to live. Our locating services are free to you! For more information on Galveston Evictions click here