HOUSTON APARTMENTS EVICTIONS? LIVE IN BRAZORIA COUNTY? WE CAN HELP!
Throughout Brazoria County, Houston Broken Leases is regarded as the leading apartment locator. For over 20 years, we have assisted thousands of renters connect with affordable apartments and other rental properties throughout the greater Houston, Texas area, and we can help you, too!
Within the Houston Area is Brazoria County with over 310,000 people residing there. Some of the more populated cities in Brazoria County are Pearland, Alvin, Angleton, Brazoria, Brookside Village, Clute, Danbury, Freeport, Lake Jackson and a few other cities offering low-cost apartments regardless of someone's poor credit.
Regardless if you have poor credit or perfect credit, we will be able to assist you with finding the most ideal place to rent within Brazoria County and the surrounding areas. We connect renters with all sizes of homes, apartments, condominiums, townhomes and other properties that are available for rent.
WHAT CAN AFFECT YOUR APPROVAL TO RENT AN APARTMENT IN BRAZORIA COUNTY?
When getting approved for an apartment in Brazoria County, landlords look for negative marks on a person's credit history to determine credit worthiness. Potential landlords look for the following negative marks on a person's credit report:
Poor or Bad Credit
Low Credit Score / FICA Score
Eviction
Broken Lease in Brazoria County
Rental or Landlord Debt
To rent an apartment, a person's credit history, rental history and credit score are likely to matter to a potential landlord. Unfortunately, if you have poor credit or rental history, it can affect approval for any rental property. Houston Broken Lease Locators in Brazoria County has the expertise and resources in place to assist renters with locating a broken lease apartment no matter what kind of negative mark is shown on their credit history. We will help to find you a reasonably-priced broken lease apartment at no cost to you.
Fill out our request form. We'll make your apartment locator search as stress-free as possible and most likely save you money on your rent. The more information you provide the better we can do our job. Our services are always FREE and we guarantee the Best Service to help you in your next apartment rental in Houston.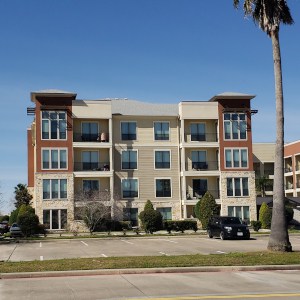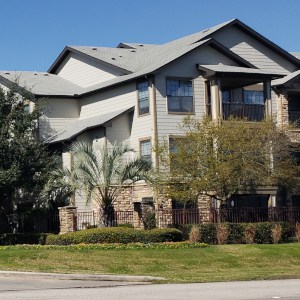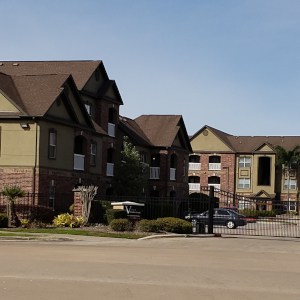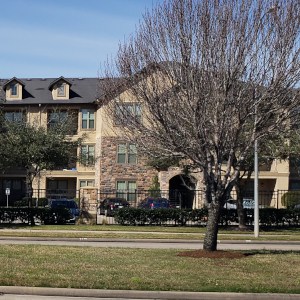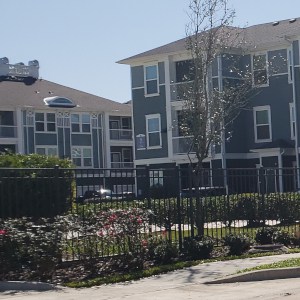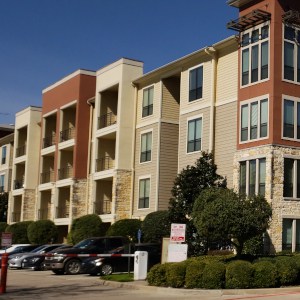 THE ADVANTAGES OF HAVING A BROKEN LEASE APARTMENT FOR INDIVIDUALS WITH BAD CREDIT:
You don't want to look at getting an apartment for individuals with bad credit as a bad thing because it doesn't have to be. You can start over by rebuilding your credit and rental history by paying your rent on time. There are all sorts of information available online and at the local library to help individuals learn how to build their credit.
Searching for apartment or other rental property can be challenging and time consuming even for those who have prefect credit. It is even more difficult for those who have bad credit. You can search online for these search terms and see the hundreds of listings that pop up with these terms "broken lease apartments near me" or even "apartments for bad credit near me." Luckily, there are experienced apartment locating services in Brazoria County that will help you find an apartment without stress. Houston Broken Leases is known as the leading apartment locating service that doesn't cost any money.
After approved for an apartment, a lease agreement will likely be required which is a legal agreement between the landlord and a tenant. Because the lease agreement is a legal document, it is a very good idea to read and understand it before you sign it.
Life happens and unfortunately a lease agreement may be broken. There are various reasons as to why a tenant may need to break their lease and vacate the apartment – job transfer, loss of a job, military deployment, family or medical emergency or something else. These are situations that we may not ever suspect that may cause an individual to break their lease.
Houston Broken Lease Locators consists of leasing agents and apartment locators that have the skills to assist individuals with finding the absolute best apartment or rental apartment no matter how poor their credit may be.
BRAZORIA COUNTY EVICTION PROCESS
Evictions are often filed to recover possession of a rental property. A claim for rental balances that are owed may be combined with an eviction case if the amount of rent due and unpaid is not greater than $10,000.
A landlord may start an eviction if a tenant has breached the contract, late paying rent or has not paid the rent. The landlord must issue a tenant a "Notice to Vacate" to start the eviction process. The notice to vacate places the tenant on notice that they have a specific number of days to vacate the property or an eviction suit will likely be filed against them. The notice should be given to the tenant by mail or in person or both.
If the tenant still neglects to leave after the set amount of days, then an eviction suit will probably be filed against them. After filing the required forms at the Brazoria County Justice of the Peace, the tenant will be served therefore putting them on notice that an eviction lawsuit has been filed against them. An eviction lawsuit is for a forcible entry or forcible detainer.
If the tenant neglects to vacate the property after the Notice to Vacate has been appropriately given, a lawsuit must be filed at the justice court in the precinct where the property is located.
After the filing of the petition for eviction and appropriate service of citation has been attained, the case will be brought before a Justice of the Peace Judge to decide whether the plaintiff (landlord/rental property owner) is permitted to receive relief.
Houston Broken Leases in Brazoria County is a free apartment locating service. To get the process started, just fill out the easy online form, then submit it. Not long after, one of our experienced apartment locators will contact you. We will end up saving you a lot of time and stress.
ARE YOU INSTERESTED IN A HOUSTON APARTMENT LOCATOR WHO HAS A GUARANTEED PROVEN RECORD OF SUCCESS?
EVEN IF YOU HAVE… BAD CREDIT | NO CREDIT | EVICTIONS | FORECLOSURES - ALL ACCEPTED AND WE CAN HELP!
Finding a place to leave and getting approved can take time, Houston Apartment Locators can help today regardless of your credit. Our services are free. For more information on Brazoria county evictions click here